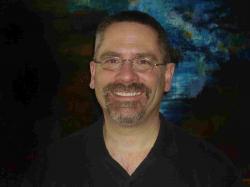 A native of the Chicago area, Roger began his studies at Trinity Christian College in Palos Heights, Illinois. There he received bachelor degrees in Biology and Chemistry with minors in English and German. He went on to further graduate studies at Ball State University where his emphasis was Medical and Environmental Microbiology. He worked in the area of environmental remediation for 14 years.

He attended Awakening Spirit Massage School in Salt Lake City. Since graduation, he has studied over 2000 hours in the area of sports massage and orthopedic massage including indepth studies of fascia at conferences held at Harvard Medical School and the Frei University in Amsterdam.

He was the President of the Utah Chapter of the American Massage Therapy Association for 4 years. Among his notable events, he directed the massage therapy for the 2002 Olympic Winter Games in Salt Lake City 2002, co-directed the massage therapy for the International Gay Games in Sydney Australia 2002, and co-directed the massage therapy for the 2004 Olympic Summer Games in Athens, Greece.

He is currently the Director of Education at Myotherapy College of Utah in Salt Lake City, Utah where he teaches a variety of antomy, pathology, sports massage, myofascial techniqes, and medical massage classes.

He specializes in orthopedic and sports massage. His understanding of anatomy, and movement of the body enables him to help many people with joint problems, torn muscles, tendons, and ligaments.